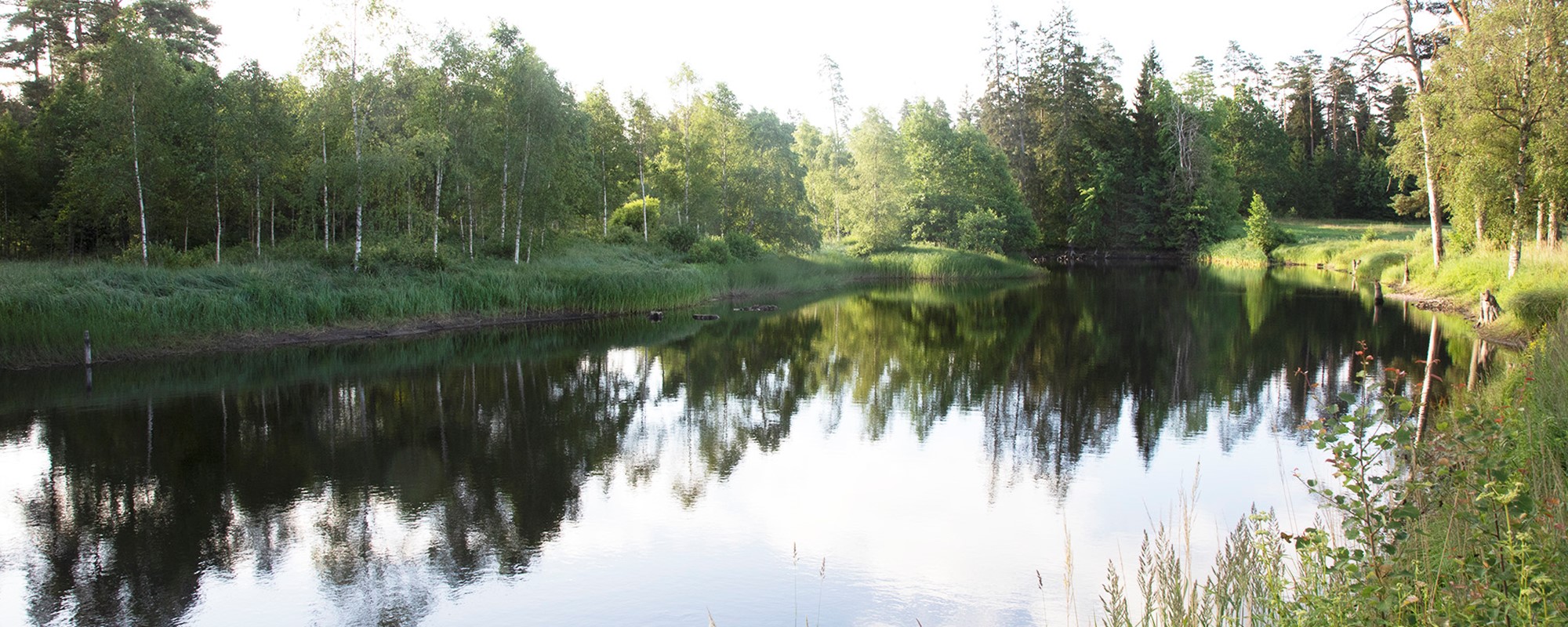 SUSTAINABILITY, ENVIRONMENT & QUALITY
Quality, experience, knowledge, and environmental considerations have strengthened our business and made us a success. With our own rational manufacturing and a strong focus on sustainability, customers should see us as a long-term and environmentally friendly supplier.
SUSTAINABILITY, ENVIRONMENT & QUALITY
Quality, experience, knowledge and environmental consideration have strengthened our operations and made us a success. With our own rational manufacturing, the customer should see us as a long-term, environmentally friendly supplier
---
Weland – Swedish, innovative, sustainable. We develop solutions and products that last – ideally for several generations. We combine knowledge and years of experience with a professional pride that forms part of everything we do. Basing all our manufacturing in Sweden was a natural step for us to take. We believe that Swedish-made products and employing sheet metal processing standards that are required on the Swedish market are good environmental choices and guarantee a high level of quality. Our basic housekeeping principle, where we use resources efficiently and recycle everything wherever possible, is with us every day at work. We combine this with an aggressive future-focused approach, where we quickly invest in new machinery, which contributes to us enjoying efficient, innovative, and sustainable production over time.
---
Environmental Product Declaration (EPD)
As part of our sustainability work, we have EPD-certified our hot dip galvanized steel products. This certification work has been carried out by an independent third party, the result of which is an environmental product declaration (EPD). In the declaration, the total environmental impact of each product group has been summarized, facilitating work for players in the building sector, enabling them to locate equivalent products, compare them with each other, and actively select those that have the lowest environmental impact, all as early on in the process as in the planning phase.
The building industry is being made subject to increasingly more stringent sustainability requirements, which also apply to us as a supplier to the sector. Green buildings and smart cities are a reality that is gradually starting to take shape, and for the building sector it's important to be able to demonstrate what environmental impact a building will have during its lifetime. The fact that we EPD certify our products creates transparency and helps our customers to actively make climate-smart choices.
You can find our certificate at the bottom of the page.
Feel free to contact our knowledgeable salespeople for information on weights of our hot-dip galvanized products.
What is EPD?
An EPD, or environmental product declaration, for a building product describes the environmental impact that the product in question will have throughout its service life. This data is used as the basis for a life cycle analysis (LCA) for buildings.
---
Sustainability report
Like all manufacturing companies, we have an environmental impact. We want to minimise this impact by making well thought through material choices, sustainable energy use, and smart energy production. Quality and innovation are central considerations in our question to develop our business in a sustainable way.
Weland's sustainability work is based on the UN's 17 Sustainable Development Goals. They give us clear direction and guidance going forwards in order to achieve our own sustainability goals. The sustainability report shows how, in concrete terms, we tie our work into the sustainable development goals in order to achieve our own sustainability objectives. In its pages, you can also read about the status and see more information about both completed and ongoing sustainability projects. You can find the entire report at the bottom of this page.
---
Environmental policy
Production operations are central for Weland AB and are conducted in a manner consistent with sound environmental practice. We carry out effective environmental work by constantly developing our production processes to achieve better utilisation of materials and energy. Weland AB will endeavour to minimise its impact on the environment to achieve sustainable development. Weland AB's environmental programme will bring market-related and financial benefits, and customers will see us as an environmentally conscious option.
Mainstays for our environmental work:
Conserve energy and natural resources.
Residual waste must be minimised, sorted at source and as far as possible recycled.
Satisfy or exceed environmental requirements set out in laws and ordinances, and comply with other requirements that relate to us.
Prevent environmental risks.
Use modern technology.
---
Quality policy
Weland AB is a unique industry. A high rate of investment, combined with the desire to constantly improve and develop are important for Weland.
Our strength and competitive edge are based on satisfying our customers by delivering the right quality products at the right time and at the right price to provide both ourselves and our customers with the best overall value.
Mainstays for our quality work:
Each delivery should constitute a recommendation for future deals.
Agreed delivery times must be achieved.
Internal quality deficiency costs must be rectified.
Measures must be based on facts, on a holistic view of the operation and with a long-term perspective.
We must satisfy the demands placed on us.
Work to achieve constantly improved quality.