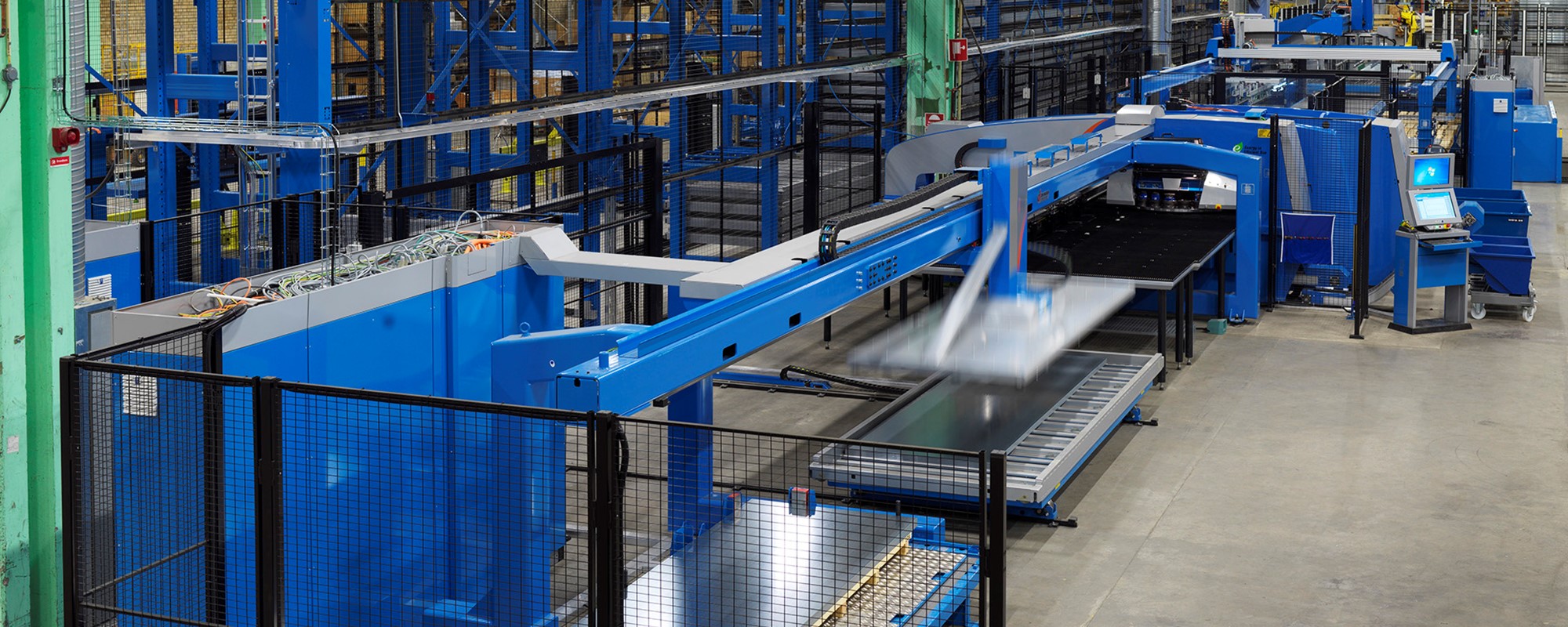 SHEET METAL WORKING
We are one of Sweden's major players for sheet metal working. We can help you with cutting most materials, punching, finishing, cutting machining, bending, welding and surface treatment.
With extensive knowledge of sheet metal and modern world-class machinery, we deliver high-quality sheet metal processing work. New, less resource-intensive machines also help us work more sustainably. All production takes place in Sweden – short transport distances allow us to offer faster deliveries with a reduced climate footprint.

A stock of at least 6000 tonnes of raw materials covering a wide range of sheet metal and tubing of different material qualities and thicknesses contribute to short delivery times. As we are a complete supplier of sheet metal products, your contact person can coordinate your entire production process in a simple and streamlined manner. We do everything within sheet metal processing, from laser cutting, tube laser cutting and machining to state-of-the-art punching, bending, welding, finishing and surface treatment.

Weland is a reliable and stable partner with regard to sheet metal processing. We create the conditions for efficient, energy-efficient and long-term production. With extensive expertise in our production areas, we can offer exactly the service you need.