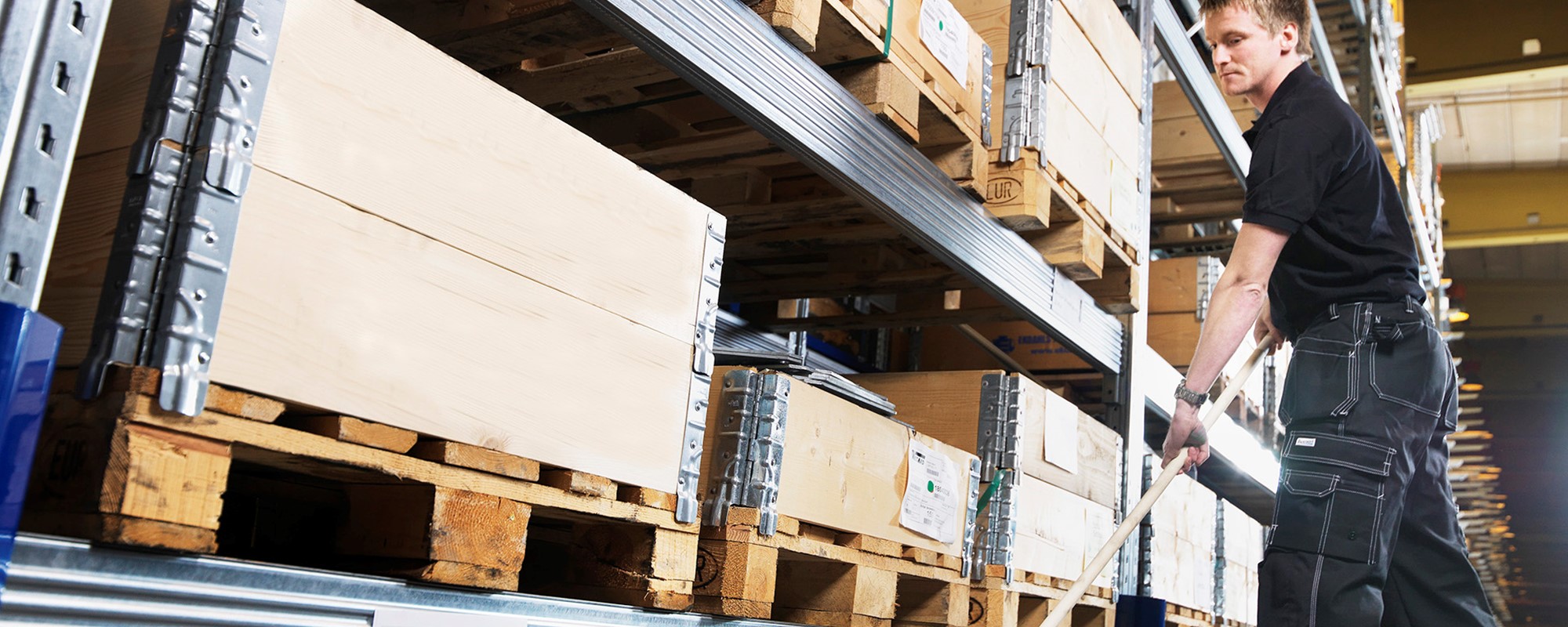 STORAGE EQUIPMENT
Weland provides most of the products needed for efficient and rational stock handling, both indoors and outdoors. Our products optimise the flow and create a well organised work environment.
Better Storage Equipment
At Weland, you will find components for storage equipment such as pallet racks, cantilever racks, vertical racks, steel pallets, pull-out units and collision protection. A well-furnished warehouse can increase the efficiency while creating a secure and safe work environment. Thanks to better ergonomics, the risk of occupational injuries is reduced.
With Weland as your supplier of storage equipment, you get a committed partner with extensive experience and great expertise in efficient stock handling. We deliver smart solutions for storage equipment with Swedish-made quality products . Contact us for help with planning and ordering storage equipment.