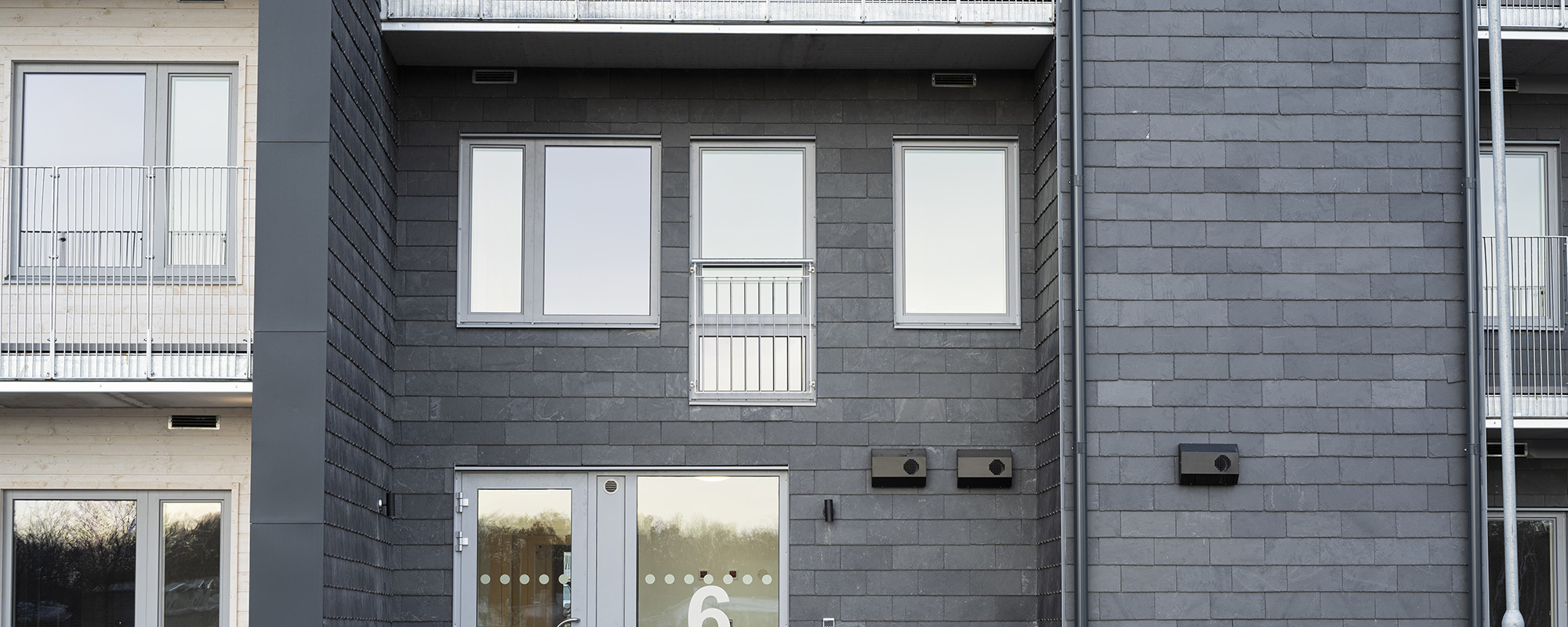 It's about feeling
The French balcony, a design concept that found a foothold in Sweden in the late 19th century, is definitely here to stay. It has many advantages over a standard window. Even though a window can be opened, it does not deliver the same feeling as opening a whole door does. Put simply, opening a standard window doesn't give you the same level of airiness, light, and feeling of being outdoors whilst still remaining inside your home.
We have extensive experience of fabricating different types of railing, and over the years have made many French balcony railings. The growing popularity of the concept has seen us begin to standardise various elements in recent years, including design, attachment solutions, and optional extras, such as lighting. If you're thinking about installing a French balcony, no matter whether it's just for one house or an entire residential area, safety is a paramount consideration.
Our railings come hot-dip galvanised or painted as standard, enabling them to withstand the harshest of stresses, such a weather, wind, and corrosion. They are all childproof as the maximum distance between the openings is 10 cm. Choose either a single or double model, with or without handrail lighting.
A French balcony also gives the smallest of apartments a feeling of space and freedom.
Read more about French balcony railing here
Published: 2022-06-02