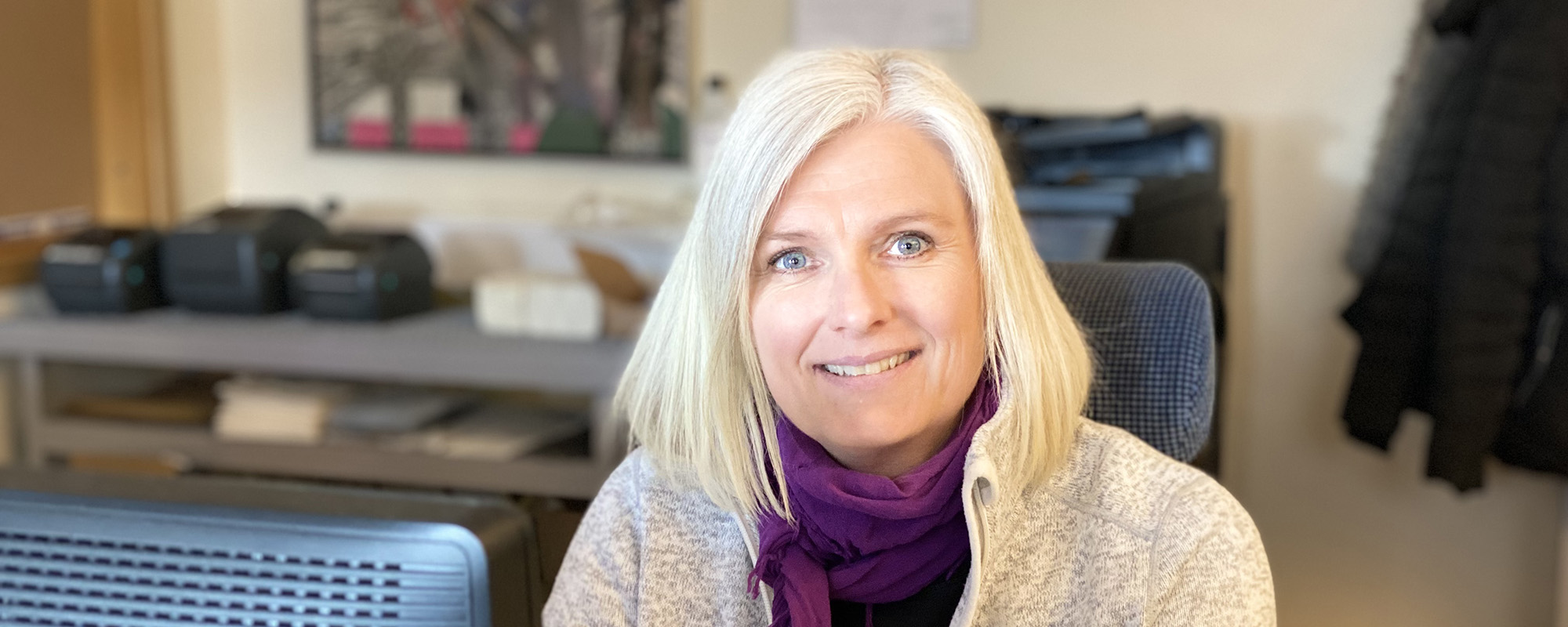 Christina has transports nailed
A safe and stable workplace that affords opportunities to grow and develop in your job. This is the recipe for success that convinced Christina Forsberg to stay at Weland AB for 22 years.
Today, Forsberg works in warehouse administration, where her primary tasks consist of booking shipments and organising transports to collect goods from Weland.
"The best thing about my job is that no two days are alike. Although my day to day tasks are basically the same, there are always new challenges and opportunities to develop. One challenge that frequently crops up is where customers make changes to their own booking systems. This means that we have to access their new system in order to book shipments. Another, almost comedic, challenge is when foreign drivers come in who can speak neither Swedish nor English. You then have to use body language or Google Translate – but everything usually works out in the end," says Forsberg.
There's no doubt that Forsberg enjoys her job. During her 22 years, she has worked in the whole gamut of departments at Weland, from cleaning/catering to production.
"The best thing about working at Weland is that it's a safe and stable workplace and I have a job that gives me the opportunity to meet new people. I think it's particularly great that Weland has invested in the staff club and various health and wellness initiatives in recent years – it's really appreciated," she says.
Forsberg grew up in Getinge in Halland, but has lived in Smålandsstenar for just over 30 years. She has one year of logistics training under her belt, and started working at Weland after a tip from a relative who worked there.
When Forsberg isn't in the office, making sure that all transports and deliveries run as smoothly as possible, she likes spending time with her family and two grandchildren in the great outdoors. The picture shows Forsberg crossing the finishing line in the Stafettvasan cross-country skiing race.
Published: 2022-05-10